---
ABOUT C5PLUS
Since 1995 C5 Plus Ltd. has been a leading voice in the indoor environmental consulting field: conducting groundbreaking research, implementing innovative information technology solutions, and helping leading property and facility management professionals manage their indoor environments.
Our clients rely on us to help keep their buildings, employees, occupants, and visitors environmentally safe and informed.
VISION
To be Canada's leading indoor evironmental consulting company. For us, being the leader means being the most innovative and technically competent, and so the preferred choice of environmentally responsible organizations.
MISSION
To use environmental science and technology in smart and effective ways to make our clients' building occupants healthier, happier, and more productive.
C5 PLUS PRINCIPALS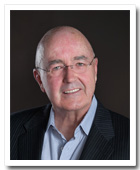 JOHN DEAN, PhD
Principal Scientist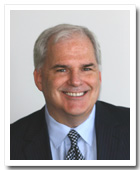 CURT LAMONTAGNE
Principal Consultant
C5 PLUS HISTORICAL MILESTONES
2013 - First C-NRPP Accredited Radon Laboratory in Western Canada
Opened the first C-NRPP accredited radon laboratory west of Ontario as part of a major committment to protecting the health of our clients' building occupants from the deadly hazards of radon gas.
2005 - COMMUNICAIR™ IAQ Online Report Card
Principal Consultant Curt LaMontagne develops what has since evolved into our flagship product - a unique web based system for educating and communicating IAQ testing results to our clients' employees and tenants in an easily accessible format.
2000 - First Energy Benchmarking Database for Canadian Buildings
Long before Natural Resources Canada imported the Energy Star benchmarking software from the US EPA, C5 PLUS independently developed a building database of energy and GHG inventories for baseline comparisons beween commercial buildings.
1995 - C5 PLUS Founded
C5 PLUS was founded by Dr. John Dean, PhD (Analytical Chemistry). The goal of C5 PLUS was to provide best-in-class environmental consulting services to the industry in general.