ADVANCED ENVIRONMENTAL CONSULTING FOR COMMERCIAL, GOVERNMENTAL, AND OTHER PROPERTIES
---
WHY CHOOSE C5 PLUS?
For 23 years we've helped clients keep their buildings healthy and sustainable. Work with us and you'll get scientifically rigorous yet easily communicated results. That means healthier, happier building occupants and fewer headaches for you.
We offer a wide range of services, but the most requested include:
Indoor air quality programs
Radon gas surveys
Hazardous building material assessments
Green building certifications (e.g. - BOMA BEST)
Note: We've particular expertise working with high-prestige office towers and large property portfolios.
HOW WE WORK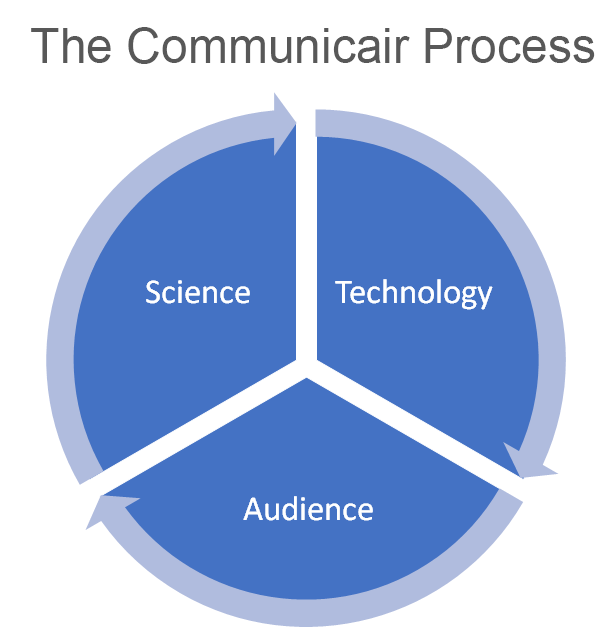 We use an integrated process of science, technology, and audience focused communication to provide practical, understandable information to our clients.
SCIENCE
The key to a healthy and sustainable workplace is understanding the underlying environmental science. That is, the biological, chemical, and physical processes that manifest as environmental risks. Knowing why to measure something is more important than knowing how to measure it.
TECHNOLOGY
We use only the best field and laboratory instrumentation available.
The Communicair™ software suite improves data quality while supercharging field operation efficiency. It also shapes and communicates the findings so they're easily accessible for any audience.
COMMUNICATION
No matter the quality of the report, it's not much use if no one without a postgraduate science degree can understand it. Not to mention if it's filed in some inaccessible basement storage area.
We make sure that information is easily communicated and understood by you and your stakeholders through a multi-tiered, an open information approach using the communicair.com web portal. The portal is designed to present an easily understood summary report card, moderately detailed explanatory sections linked to from the report card, and finally the full underlying technical report. This approach not only effectively communicates the relevant information to key stakeholders, but also builds trust by explaining the more difficult technical material while still allowing access to all the underlying data.
WHO DO WE WORK WITH?
We mostly work with property managers, facility managers, and other professional services firms such as architects and engineers.
A FEW OF THE GREAT CLIENTS WE'VE BEEN PRIVILEGED TO WORK WITH: